Speakers
---
<< Back to All Speakers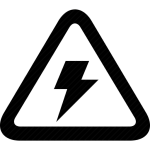 Lightning Talks II Cozy furniture and inconvenience
Fingerjoin

Fingerjoin is inspired by people who work many hours a day and are in close collaboration with other people at the same workplace. This piece of furniture draws a discreet line between co-workers when used as a room separator but, by the time the work is over, it can be transformed into a meeting point where dinner can take place, bringing these individuals together. Fingerjoin has been designed to interfere with the environmental lighting, as it interacts with the angular directional light that surrounds it, resulting in geometrical shapes in space. Fingerjoin was designed in 2008 and submitted at the ID design contest in 2009, where it won the second prize award.

Experience the Uncomfortable

Katerina Kamprani is an Athens based architect and creator of the Uncomfortable, a growing collection of deliberately inconvenient everyday objects. She aims to deconstruct the invisible design of our domestic reality and tweak the fundamental properties of simple everyday objects. The Uncomfortable will help you appreciate the complexity and depth of interactions with the simplest of objects around you.
Global Sponsors
Polar Bear
Grizzly Bear