Sponsors
WHAT?
World IA Day is about bringing the information architecture and user experience community and professionals together. It is a one-day event where experiences and knowledge of all things UX with emphasis on IA will be shared.

It will take place on February 15, 2014 in 23 cities around the world on all inhabited continents. For the first time it will be held in Zagreb, Croatia
WHO?
UX Passion. A full service user experience and usability firm with global reach. Information architecture is an essential part of what we do every day. Sadly, awareness of the importance of IA thinking and UX in general is not really present in our community. At least not to an extent it should have been.

So, we decided to change that! Together with WIAD team, we placed Zagreb on the IA and UX map of the world.
WHY?
Because of the community. WIAD 2014 will discuss how we can use IA thinking to make the world a better place.

The event is non-profit and the attendance is completely free of charge! So, go and grab your ticket since seating is very limited! We'll try to enable people from our community to share information, ideas and research through exciting and engaging gathering.

We are looking forward to having you as our guest!
---
LOCATION
We wanted to have a somewhat specific setting, not usual hotel or congress center type of conference environment. Something more intimate.




Hence, we decided to team up with good people of Kino Europa and we will use their Müller hall as a venue for WIAD.hr.

Comfortable, very cozy and perfect for our event, Kino Europa will be our host for the day.
Address: Varšavska 3, 10 000 Zagreb, Croatia
Event start: 10:00
Event end: 18:00
View Larger Map
Agenda
IA – reality, not a dream
There is no "cheap" website, there is only "bad" website. You probably heard about terms such as UX, UI, IA, but what are they really and can we use the essential ideas that are hidden behind those letters on every project? We will talk on how to stay inside a (smaller) budget and consider information architecture and content of the pages. Information architecture is not only a buzzword that means "more money for your work", it represents consistency that we should aspire. In the end, it means a larger value for both your client and website visitor.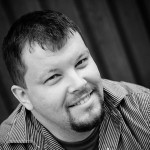 Emanuel Blagonić
Web design expert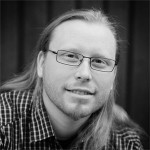 Lucijan Blagonić
Web design professional
Foraging for Creativity
What ingredients for Creativity can be found in the wild? How do other professionals analyse and approach the topic of Creativity? What recommendations from the world's best chef can be useful for a UX designer?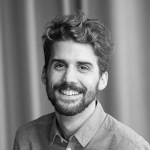 Tin Kadoić
CEO & Interaction Designer