Learn from world-class minds in the information architecture field, network with your peers, and showcase new ideas at a free event tailored specifically for the DC community. Whether you are new to information architecture or an experienced practitioner, this event will inspire you to push the boundaries of IA to make the world a better place.
WIAD DC Extended
Join us for more World IA Day DC at Everything I really need to know (about IA and UX) I learned playing LEGO® a workshop presented by Jeff Pass
Thursday, April 10, 2014
6:30-9:00 p.m.
Register now
Relive World IA Day!
Venue
Sapient
1515 North Courthouse Road
4th Floor
Arlington, VA 22201
Thanks to our generous local sponsor Sapient who has provided the space and all food for the day.
Agenda
Tools Are Not Enough: More Effective Collaboration for Design Teams
Watch video
Graphic facilitation image
Most organizations assume that people know how to work together. They assume that such skills are either innate or taught during childhood. But most designers didn't get Collaboration 101 in design school. No, most designers were taught how to work with other people by being thrown into the deep end. And now, we all have some bad habits to unlearn. In this talk, Dan explores collaborative behaviors that can mean the difference between a successful project and an unmitigated disaster.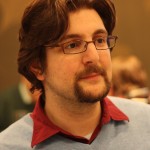 Dan Brown
Founder, EightShapes
Case Study: The Evolution of the National Cancer Institute's Content: How We're Embracing Future-Ready Content and Living to Tell the Story
Watch video
Graphic facilitation image
The National Cancer Institute (NCI) is the Federal Government's principal agency for cancer research and training. An important part of NCI's mandate is to provide accurate information about cancer to health professionals and the public. This case study will describe how NCI is evolving its content to move past its print heritage and embrace future-ready digital content. We'll describe the processes we are using to:
Educate content owners and decision makers on the importance of future-ready content and some of the tough decisions that need to be made in this context.
Define the content strategy that provides a framework for content changes across the site.
Present content in more creative ways, with particular emphasis on infographics and videos.
Extend the use of intelligent content principles to unstructured web content
Leverage structured and semantically marked up content on the enterprise web site. We'll present examples of our current content and share —via conceptual wireframes, content templates and actual new content—how we're addressing the challenges of going from a print-centric world to a truly digital device-independent world.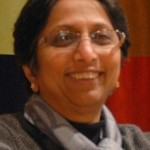 Lakshmi Grama
Senior Digital Strategist, National Cancer Institute, National Institutes of Health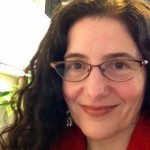 Lynn Cheryan
Associate Creative Director Experience Design, Sapient Government Services
Lunch and Discussion
After grabbing your lunch, provided by Sapient, join your colleagues for small discussions around different aspects of information architecture. It will be an organic conversation, though there will be one discussion lead per room to help get the conversation going. Topics will be announced at the event.
Data Visualization Panel Discussion
Exercising UX for Social Impact
Watch video of the presentations
Graphic facilitation image
UX for art's sake blog post by UX for Good
The various disciplines within user experience design - including information architecture - hold powerful promise for resolving complex social problems. UX for Good, launched in 2010, has been revealing that promise in high-profile, annual design challenges in New Orleans with The GRAMMY Foundation, in Vancouver with The Dalai Lama Center and, later this year, in Kigali, Rwanda with The Aegis Trust. Rather than talk about their work, the founders of UX for Good - Jason Ulaszek of Manifest Digital and Jeff Leitner of Insight Labs - will lead participants through a design challenge in real-time, providing a Washington, DC-based organization with participants' best thinking.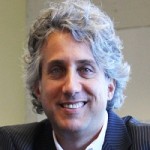 Jeff Leitner
Dean, Insight Labs and Co-Founder, UX for Good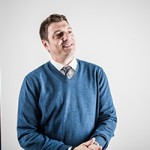 Jason Ulaszek
EVP, Experience Design, Manifest Digital and Co-Founder, UX for Good
Empathy for the Content: Answering Health-Seeking Questions
Watch video
Presentation slides
Graphic facilitation image
Information Empathy at the Touchpoints of Care blog post by Peter Jones
My recent book Design for Care draws a pathway through the spectrum of healthcare design from the consumer experience to clinical practice to institutional services. It discusses the processes of health seeking, information seeking for health needs, andgetting answers to critical questions. In health domains, content design requires much more attention than typical in experience design. In both consumer and professional worlds, better usability does not drive engagement as much as content accessibility, findability, and context relevance. Increasingly, designing information to meet these contexts and needs requires navigating the levels of language that reach the health seeker. As clinicians, family members and caregivers are themselves involved in the health seeking journey, our design approaches must also recognize their contexts and needs for problem solving. The answer is not multiple apps for multiple users – we have already overwhelmed attention with the number of distinct app or URL resources. Smarter information structures, purpose layers, meaning summaries, and written voice are critical to health communication. Peter Jones challenges the audience to help develop the new approaches that might mediate the ongoing content explosion for health seekers. He is on Twitter @designforcare and his research work can be found at designdialogues.com.
Peter Jones
Managing Partner, Redesign Network
Closing Remarks and Raffle
Stick around for our exciting raffles at the end of the event. Thank you to our local partners and global sponsors for their donations.
Raffles Courtesy of Local Partners:
1 ticket to the March DC Web Women Code(Her) Workshop
1 ticket to the April DC Web Women Code(Her) Workshop
1 OmniGraffle License
Raffles Courtesy of our Global Sponsors:
Global Sponsors
Polar Bear
Grizzly Bear