WELCOME TO WIAD NYC!
In keeping with the overarching theme "IA for a better world" we are setting our agenda around two major themes: Better World and Better You. We will explore how IA can make the world a better place through improving accessibility, security and citizen engagement. We will also explore issues of identity and intent in design projects.

Better You includes sessions on mentoring, professional development, best practices and trends on the horizon for our field.

(please note some speaker changes)


TENTATIVE AGENDA
AM: Studio (2nd Floor)
9:00-9:30
Coffee/Registration
9:30-9:45
Welcome/announcements
9:45-10:30
A Web for Everyone: Accessibility as a Design Challenge
Whitney Quesenbery
10:30-11:00
New Possibilities for Good in Life - Raising the Bar — Information Architecture Trustworthiness and Identity
Ann Racuya Robbins

11:00-11:15
Break
11:15-12:00
Designing With Intention: The Paradox of Experience Design
William Hermany
12:00-2:00
Lunch - on your own
PM Breakout Sessions: Studio (2nd floor)
2:00-2:45
Better You, Better World: 13 Ways to Get Out of Your Way
Mona Patel
2:45-3:15
Eating Our Own Dog Food: Architecting the Kent State User Experience Design
David Robins
3:15-3:30
Break
3:30-4:00
Citizen Cartography at the New York Public Library
Mishka Vance
4:00-4:30
IA and Instructional Design: Don't Let the Title Fool You
Rhonda Ranney
4:30-5:00
Wrap up, raffles, thank yous, announcements
PM Breakout Sessions: Room 3B
2:00-2:30
Linking Library Data Today: Exploring Connections with "Regular" Data Jared Camins-Esakov
2:30-2:45
Linked Jazz Noreen Whysel
2:45-3:15
Semiotic Web
Laureano Batista
3:15-3:30
Break
3:30-4:00
Wikipedia Edit-a-thon
IA and the Semiotic Web
4:00-4:30
The Democratization of Data and Development
Graham Neray
4:30-5:00
Please join us in the Studio for Event Wrapup
VOLUNTEERS
Please help us make World IA Day New York a fantastic and memorable experience. Volunteers are welcome to join us at planning meetings Thursday evenings in Brooklyn or via Skype. Sign up at the Information Architecture Meetup page.

You can also sign up for email updates.


SPONSORS
Thank you to our wonderful and generous sponsors, Goldman Sachs, Kent State University, and Pratt UX!


SPEAKERS
The call for speakers for the New York location is now closed. Thank you for your submissions. We are formulating our agenda and have started posting speaker sessions.

See you on February 15th!
VENUE
The New York Open Center
22 East 30th Street
New York, NYC
Note: This event is not affiliated with the Open Center.
Agenda
9:00 AM EST - 9:15 AM EST
Welcome and Opening Remarks
9:45 AM EST - 10:30 AM EST
A Web for Everyone: Accessibility as a Design Challenge
Despite good intentions, accessibility is often left to the end of a project, when it becomes a difficult checklist of standards and legal requirements. As a result, too many of our newest, most innovative products launch with barriers that keep people with disabilities from using them. Clearly, checklists aren't enough.
Maybe we should look at accessibility as a design challenge. If we incorporate "accessibility thinking" into our UX and IA and design thinking, we can create designs that are both innovative and accessible.
This means thinking about a diversity of interaction styles and individual preferences, just as we think about a diversity of devices and languages. It means starting from people, with easy interaction, helpful wayfinding, and using plain language, all built on a solid structure. And it means delighting more people with a web everyone can use.
I'll share a set of basic principles and guidelines (based on universal design and WCAG), with examples and personas. And I'll talk about how designing for extremes can sometimes make products more universal.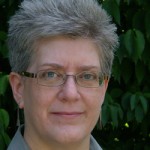 Whitney Quesenbery
Co-Director, Center for Civic Design
10:30 AM EST - 11:00 AM EST
New Possibilities for Good in Life - Raising the Bar — Information Architecture Trustworthiness and Identity
"What is trustworthiness? Online? In living identities? How can IA help create trustworthiness? How can IA trustworthiness support and underpin life online?
We will explore a number of these questions especially how IA trustworthiness can deepen an understanding, appreciation and the valuing of life. And how with a deeper understanding, appreciation and valuing of life the prospects for a better life for billions of lives is founded. I will draw extensively on my successes and challenges in the peaceful transformation of economic inequality through information systems architecture at the World Knowledge Bank."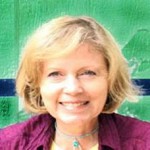 Ann Racuya-Robbins
Founder, World Knowledge Bank
11:15 AM EST - 12:00 PM EST
Designing With Intention: The Paradox of Experience Design
...And there is a paradox. Like Marshall McLuhan says, we shape the tools and they shape us. When we shape our inner world it shapes the outer. Another way to look at it - we shape experiences, through IA, for others often without concern of our own experience along the way. I see it all the time with practitioners. And that can influence what is ultimately shared and experienced by all involved. 
As practitioners we have a wide array of tools and methods at our disposal. Often what we don't discuss is what we individually, whether professional or personally, need to help ourselves so that we can be stronger, more resilient and ready to help others.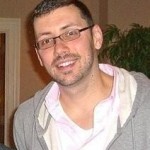 William Hermany
Experience Designer & Founder, Humane Artifacts
2:00 PM EST - 2:45 PM EST
Better You, Better World: 13 Ways to Get Out of Your Way
"The question isn't who is going to let me; it's who is going to stop me." --Ayn Rand
Are you getting in your way? In this fast-paced, off-the-cuff talk, Mona Patel, CEO of Motivate Design, delivers 13 ways you can get out of your own way to realize a better you and a better world. Don't let YOU limit your IA and UX thinking and designing abilities; and ultimately, the impact you can have on making the world better.
From George Lois to Tony Robbins to Oprah Winfrey to Kanye West, Mona mixes it up with a bit of advice from celebrities, self-help gurus, industry icons, and iconoclasts as well as examples from her 15 years of experience in the user experience industry to deliver real ways to keep you successfully pivoting. Best practices--ignore or embrace? UX management--blame or befriend? Wearing black--trend, trap or new idea? Fear--paralyzing or invigorating? Her talk is sure to engage the audience, sparking great conversations and fun, heated debate among her industry peers.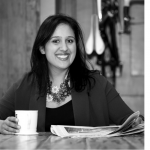 Mona Patel
CEO, Motivate Design
Linking Library Data Today: Exploring Connections with "Regular" Data
These days one hears a lot about the promise of Linked Data, and how it will make the collected knowledge of the world accessible to all, or at least more. Unfortunately, many Linked Data initiatives require massive changes in data formats, workflows, and systems that existing institutions may not be prepared to attempt. Biblionarrator is a discovery layer/catalog system that enables us to explore connections between traditional records (both bibliographic, and non-bibliographic), without requiring systemic changes from the institution. Even on a very modest scale, focusing on connections and adding network visualization and link browsing to a traditional catalog (or database interface) can offer new -- and sometimes surprising -- insights into a collection or dataset. This presentation includes a demonstration of the open source Biblionarrator software, and shows how a link-oriented approach to legacy records can improve the discovery experience.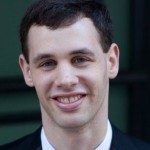 Jared Camins-Esakov
Linking Library Data Today: Exploring Connections with "Regular" Data
Linked Jazz
Linked Jazz is an ongoing project investigating the potential of the application of Linked Open Data (LOD) technology to enhance the discovery and visibility of digital cultural heritage materials. The goal of this project is to help uncover meaningful connections between documents and data related to the personal and professional lives of musicians who often practice in rich and diverse social networks.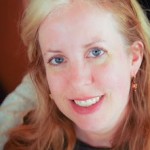 Noreen Whysel
Operations Manager, IA Institute
2:45 PM EST - 3:15 PM EST
Eating Our Own Dog Food: Architecting the Kent State User Experience Design
Curriculum Using IA Design Principles In order to demonstrate the power of IA, and by extension, User Experience Design, we have crafted a curriculum that not only reflects and addresses the way designers proceed through projects, but also addresses user (i.e. student) experience in the program. I'll present everything from personas to competitors, from tenets to process flows. I'll show how the professional community is and can be involved. I'll show how each course in the curriculum reflects some aspect of the design process, how carefully each course is chosen and designed, how we work with instructional designers to ensure solid pedagogy, and how this program emphasizes an information-based UXD approach at Kent State. I'll show the excitement we have about educating the next generation of IAs, and UXDs. I hope to generate lots of discussion about course topics, program design, pedagogy, and the future of IA.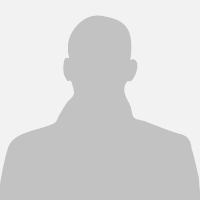 David Robins
User Experience Design Educator, Kent State University
Semiotic Web
The "socio-technological" world is advancing faster than our ability to conceptualize it. And many new ideas and uses are being built on existing technologies. As existing technologies are optimized and 'hacked', we push the boundaries of what we can do. But vision and planning are necessary to enable radical new spaces and empower new interactions. Semiotic Web is the product of an emerging paradigm shift. Taking human concerns and human potential as the core of its vision in a wider context than previous conceptions: in tune with pervasive digital environments, but placing the wider human context at center of the new Web architectures. Semiotic Web is a vision for the next generation of the Web.
3:30 PM EST - 4:00 PM EST
Citizen Cartography at the New York Public Library
Mishka will describe the New York Public Library Map Warper tool and the Citizen Cartography workshops currently offered at the Library using the tool. The Map Warper, available at maps.nypl.org, enables librarians and the general public to add valuable geographic context to old maps by overlaying digital images of historical maps onto a contemporary digital map through a process called georectification, or "warping" maps. They can also "trace" or digitize important features from historical maps and atlases to create new public data sets of geographic information.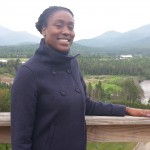 Mishka Vance
Library Technical Assistant IV, New York Public Library Map Division
IA and Instructional Design: Don't Let the Title Fool You
Solid Information Architecture and Usability skills trump the formal title. Rhonda will discuss opportunities for these practices in the field of Instructional Design, why we need to kick the door down to advocate for common sense and the importance of continuing education through our community.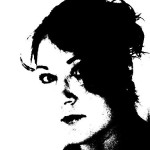 Rhonda Ranney
Secretary-Elect, IA Institute
4:00 PM EST - 4:30 PM EST
The Democratization of Data and Development
The creators of MongoDB built a database that makes it easy to map the shape of the world to the shape of data. Codecademy has free, self-paced classes for learning how to code online. GitHub allows to developers to share code.
The world needs technologies like these -- technologies that democratize data and development.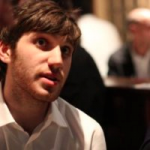 Graham Neray
Senior Product Marketing Manager, MongoDB
4:30 PM EST - 5:00 PM EST
Closing Remarks/Raffle/Thank Yous
IA Education Town Hall - CANCELED
This interactive session is a follow-up on last year's IA Education Town Hall with a discussion centering around teaching and learning IA with a specific emphasis on identifying an appropriate boundary between classroom and on-the-job learning.
Labeling Systems & Information Architecture-CANCELED
A labeling system is a critical facet of information architecture (IA). Not only does a labeling system contribute to easy site navigation, it also contributes to search engine visibility. An effective labeling system helps website owners give easy access to desirable content (for both searchers and search engines). It also helps limit or prevent access to undesirable content, such as duplicate content.
In this session, learn the 3 types of labels a website should have, and how to optimize each type of label.
- Document labels
- Navigation labels
- Content labels
Shari Thurow
Founder and SEO Director at Omni Marketing Interactive
Exploiting the Content of Online Reviews to Help Consumers Make Informed Decisions- CANCELED
A wealth of untapped data exists in customer reviews which can help consumers make more informed decisions about purchasing goods and services. These run the gamut from electronics, clothing, and household items to medical, surgical and dental care. Unfortunately most consumers don't have the time to do thorough research before they make their purchase of goods and services or avail themselves of important healthcare options. Sadly, customers are often found combing online reviews after the fact, looking in vain for some consolation knowing that other customers where "burned" too. I will describe in my presentation how Sequence Package Analysis, a new natural language tool developed by Linguistic Technology Systems, mines online consumer reviews for hidden attributes, both positive and negative. The approach taken here is richer and deeper than the conventional methods of sentiment analysis because it pierces through the surface layers of web site reviews to discover and retrieve information that is useful to the consumer. Using these same mining tools the user will also be alerted to problematic vendors who are unfortunately not properly vetted by the large web sites that take on third party vendors sans adequate investigation. By assisting the consumer to navigate the terabytes of data found on the web, the goals of IA can be better realized. That is, by helping the consumer to extract useful information outputted everyday by other consumers and by examining web sites for problematic vendors, the user will be helped in making important healthcare and purchase decisions. These data will no longer reside in a huge data dump but will be made readily accessible to the consumer.
Amy Neustein
CTO and Founder, Linguistic Technology Systems
Global Sponsors
Polar Bear
Grizzly Bear