Agenda
It is pitch black. You are likely to be eaten by a grue -- Lessons from videogames
Information architects are designers too…
IA touches on most of the 'five elements of user experience'. It can influence a project from the earliest strategy through to the visual design of the surface. I'll talk about how we've been using design thinking, service design and design sprints, alongside an IA-mindset to shape the way we develop products and services at the BBC.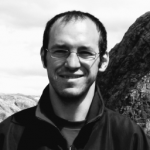 Dan Ramsden
User experience architect for Knowledge & Learning, BBC
Information Architecture and everything else
Architecture without Buildings
Bronwyn Kotzen presents a series of questions and provocations on the production of the built form in our cities. In a world of uncertain futures, she will explore alternative models of praxis beyond the current object making culture of design toward a process driven architecture of meaning rather than building in the contemporary changing city.
Bronwyn Kotzen
Architect / Urbanist
Finding the Path to Innovative Success by Walking Away From It
When was the last time you felt awesome? And then solved a bunch of creative challenges? Quickly?
Have you ever shut the door - even mentally on others or refused to take a break, leave your desk for hours, because you just had to get this project done, this problem solved - and so pulled an all nighter (or a few) to deliver - surviving on coffee (and cigarettes) and then passed out?
Done this more than once in the past quarter?
Want to feel better, have insights faster, see paths more clearly, get your family back, so that these kinds of circumstances become increasingly rare? It's possible.
In this talk I'll go over in five: five processes, and five skills to help you get your body (and brain) working together for a happier, faster, leaner stronger you. Success and Quality of Life can go together, in five.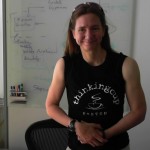 M.C. Schraefel
Architect / Urbanist
Guerrilla IA Techniques: Content Analysis When You Can't Do a Card Sort
Academic research often uses content analysis to categorise research data. Two such methods parallel card-sorting techniques, and can support guerrilla IA when a project lacks budget or approval for a proper card sort. This talk will show how you can use inductive content analysis to approximate an open sort and draft an initial information structure when all you have to work with is yourself and the content.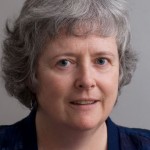 Elizabeth Buie
Postgraduate Researcher, Northumbria University
Global Sponsors
Polar Bear
Grizzly Bear